Ethiopia: Chinese manufacturer Dongfang Electric is tipped to build a 120MW wind power facility at Aysha, in western Ethiopia, with funding from the China Exim Bank.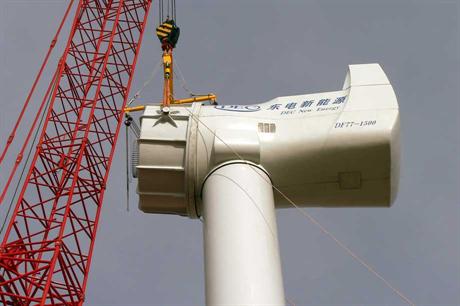 It is thought likely that a Chinese company will also be awarded a further 60MW at Aysha, again with Exim Bank support, in partnership with Ethiopia's state-owned Metal and Engineering Corporation.
This is in addition to the 51MW already turning at Adama I with Goldwind turbines and 153MW under construction at Adama II, powered by Sany. Both projects were awarded to HydroChina International Engineering Company in a joint-venture with Chinese construction group CGCOC and backed by the Exim Bank. HydroChina also helped draw up Ethiopia's wind and solar energy
master plan in 2012
.
By contrast, the sole European initiative is the 120MW Ashegoda facility, which French manufacturer Vergnet is currently completing using Vergnet and Alstom turbines, with funding from France. The European Investment Bank has also expressed interest in backing another 120MW at Aysha. The project would then be open to international tender.