The latest global prosperity index is out and the US has dropped out of the top ten for the first time. See how countries compare by economy, governance, health, personal freedom, safety and security
•
Get the data
•
More data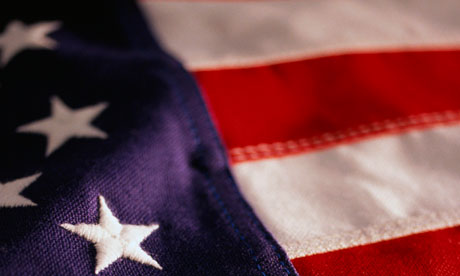 The US have dropped out of the top ten of the global prosperity rankings for the first time with the latest findings recording a weakening performance across five of the index's eight sub-categories.
Legatum Institute's prosperity index
, now in its sixth year, assesses global wealth and wellbeing and benchmarks 142 countries around the world in eight categories: economy, education, entrepreneurship and opportunity, governance, health, personal freedom, safety and security and social capital.
So what do the latest prosperity rankings show us? Scandinavian countries
Norway
,
Denmark
and
Sweden
take first, second and third on the index with
Australia
and
New Zealand
coming in fourth and fifth respectively.
Overall prosperity in Europe has increased - the Netherlands, Ireland and Germany have seen their positions rise and are now ranked at eighth, tenth and 14th place respectively. Despite overall prosperity increasing, more than two thirds of European countries have recorded a decline in the score for the economy sub-category since 2009.
The drop for the US in the rankings has come at a crucial time according to Jeffrey Gedmin, President and CEO of the Legatum Institute:
"As the US struggles to reclaim the building blocks of the American Dream, now is a good time to consider who is best placed to lead the country back to prosperity and compete with the more agile countries that have pushed the US out of the top ten."
A drop in the economy sub-index has put the US at 20th place - far behind many of Asia's leading economies and Eurozone countries such as Germany. The UK economy is placed at 26th place coming in behind behind Kuwait and Ireland.
The rankings have placed:
• Norway top for the overall prosperity index
• Switzerland is number one for the economy sub-category
• Denmark have scored highest for entrepreneurship and opportunity
• Top spot for the governance sub-category goes to Switzerland
• Luxembourg is ranked number one for health
• The highest ranking country for safety and security is Iceland
• Canada score highest for the personal freedom sub-category
• Norway rank highest for social capital
Below is the table showing the overall prosperity index rankings by country from 2009 to 2012. Please note that the number of countries ranked has increased from 110 to 142 so there may not be data for all countries. The spreadsheet which you can download shows the rankings by sub-categories also.
Data summary